Cultural Democracy Now
A deeper engagement with culture can strengthen our democracy, taking political projects beyond electoral impact and festival memes into a whole new world of radical, lasting change.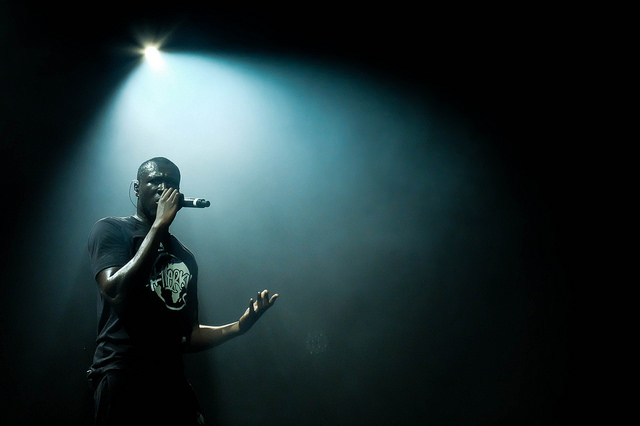 'In every child there is a poem, in every child there is a painting, in every child there is music' Jeremy Corbyn, Glastonbury 2017.
From the groundbreaking grime intervention of #GE2017 to the spectacle of Glastonbury singing 'Oh Jeremy Corbyn' in unison, 2017 was been an unfolding demonstration of the power of culture to shape the new politics. But could a deeper understanding of what culture is and how it can work to strengthen our democracy take us beyond electoral impact and festival memes into a whole new world of radical, lasting change?
In association with Red Pepper and the Raymond Williams Foundation, The World Transformed held space to ask how we can harness that power of culture to shape a truly transformative cultural policy. Here, we draw on the Labour legacies of Jennie Lee, Arts for Labour and the GLC, and on the political thought of Raymond Williams, to explore the tradition of cultural democracy in light of the issues we face today.
Lois Stonock, founder of the Jennie Lee Institute
'Some of our new civic centres already demonstrate that an agreeable environment and a jealous regard for the maintenance of high standards are not incompatible. Centres that succeed in providing a friendly meeting ground where both light entertainment and cultural projects can be enjoyed help also to break down the isolation from which both artist and potential audience have suffered in the past' Jennie Lee, A Policy for the Arts: the first steps (1965)
What are the things we do that bring us together? What are the things we do that enable us to share, talk and learn from one other? In 1964, prime minister Harold Wilson approached Jennie Lee, Labour MP for Cannock, to take up the role of minister of health, but she turned it down, persuading him instead to establish a new role as arts minister.
The daughter of a miner, irreverent, and not afraid of confrontation, Lee established a place for the arts at the centre of Whitehall. Alongside her role in redefining the charter for the Arts Council, her 1965 white paper, A Policy for the Arts: The First Steps, provided the basis for much of UK cultural policy in the subsequent half-century.
Remarkable for the essential joy at its heart, that white paper marked a radical new position for culture that put people and community to the fore. It marked a shift from the post-war Arts Council stance that government had a singular responsibility to protect and promote excellence in the arts to one that was also about reaching new audiences: an all-inclusive access to the arts regardless of where you lived or how wealthy you were.
It's now 53 years since the establishment of a minister of arts (now the culture minister) and today we see a different Britain where the arts have thrived and our artists are world renowned, but cultural policy itself has stagnated. A decade of funding cuts has left a sector dominated by nepotism and staffed by the people who can afford to work as unpaid interns. The arts have become the pursuit of the middle classes again and artists in search of resources are forced to work against this background and a culture of managerialism.
Labour's recent manifesto commitment to reversing these cuts presents an opportunity to re-think culture's role in our society. What is culture? What does it do? How does it feed into our social, economic and political lives? If we start where Jennie Lee did – not with what we think culture is or what we think it should be but with the way it manifests from day to day in the lives of people and place – we might just find it, not only in the theatre or museum but at the football ground, the community centre, the newsagent, the hospital, the school…
Hassan Mahamdallie, playwright and author of The Creative Case for Diversity (2011)
'The questions I ask about our culture are questions about our general and common purposes, yet also questions about deep personal meanings. Culture is ordinary, in every society and in every mind' Raymond Williams, Culture is Ordinary (1958)
In the 1930s going to dance halls was all the rage across Britain. A Mass Observation study in 1939 found that it was a truly popular cultural pursuit that the vast majority of working and lower middle class people, particularly women and young adults, engaged in regularly. The manager of a dance hall in Bolton reported that his clientele were 'steel workers, lots of mill girls and men, textile workers, machinists, plumbers, joiners, De Havilland [aircraft] workers and office workers'.
One of the directors of the vast Mecca ballroom chain described how the low entrance fee of as little as sixpence encouraged a certain cultural egalitarianism. 'In the dance hall,' he wrote, 'there is no differentiation between the patrons – they are all on the same floor level, all pay the same price of admission; there is no class distinction whatsoever, complete freedom of speech for all and sundry.'
It provided a lot of paid work for artists. By 1938 Mecca alone controlled 300 dance bands playing in 2,000 halls around the country, as well as the ownership or lease of a number of prestige venues. In 1939 the company took over the Royal Opera House in Covent Garden, renovated it and turned it into a Mecca dancehall for the duration of the war, entertaining 1,500 dancers every night.
Immediately after the war, the celebrated economist John Maynard Keynes made it his business to see the venue returned to the 'fine arts' of opera and ballet, using his influence to secure a one-off Treasury grant to fit it out. Since its inception the Arts Council has created a subsidised arts sector in its own image, structurally, organisationally, geographically and in terms of artistic taste.
The Council for the Encouragement of Music and the Arts (CEMA), which had been taking art to the people in Britain's mining and industrial centres during the war, was turned by Keynes into the Arts Council, with the Opera House and the other metropolitan national companies tucked permanently under its funding wing.
Fast-forward nearly 60 years to 2014. The report Hard Facts to Swallow notes that an average single performance of large scale opera and ballet now requires £78,860 in public subsidy and that the seven supported companies working at this scale account for 22 per cent of all of Arts Council England's national portfolio (regular company) funding.
The 'liberation' of the public sector managerial class under Tony Blair saw the Arts Council's top managers rewarded with what are today £100k-plus salaries. This places them in Britain's elite strata – providing career pathways for a narrow band of middle-class professionals that mirror the lifestyle their antecedents enjoyed under the Raj.
Aware of the growing pressure for a democratic renewal of public life but loath to abandon 'business as usual', the Arts Council, whilst giving the outward appearance of transparency, has become more opaque in its patronage – what Raymond Williams observed as the tactic of shrouding itself in 'the usual mellow dusk'.
In his 1979 essay on the Arts Council, Williams argued for its continued existence, but for a democratic opening up of its decision making: 'of self-management, of diversity and openness of representation, and of vigorous public argument'. Maybe today is a good time for us to begin to flesh out what that might look like. As Williams himself concluded: 'If we have to go further, we shall go further.'
–
Visual artist Conrad Atkinson, one of the founder members of Arts For Labour and arts adviser in the 1980s to the GLC (talking to Ashish Ghadiali)
I grew up in the 1950s, when rock 'n' roll came in. I was actually in the same class as John Lennon at the Liverpool College of Art in 1961. We were a generation that had come out of the austerity that followed the second world war. I never ate an orange until I was 11 and never saw a banana until I was 12.
We were a generation that was suddenly in this consumer thing but instead of top down we wanted to work from the ground up, creating our own culture instead of having it thrust on us from Hollywood.
1968 was the turning point. That's the year when the occupations in Paris happened and it almost brought the government there down. There were slogans like, 'If you're not part of the solution, you must be part of the problem.' Or 'Beneath the paving stones, the beach.' Radical initiatives spread across Europe and to a certain extent, America, and it made you realise that all art has a political and economic dimension.
For example, the notion of the white box gallery, the notion of the painting as a consumer object and the idea that the only people who could afford these consumer objects were the very people you didn't want to have them.
By the end of the sixties, new art forms were emerging, performance being one of them. video being another, photography another. Forms that could help to render the system visible. Because people at that point, particularly in the arts and cultural industries, didn't even realise there was a system. It was invisible. And rendering the system visible became important.
I was invited by the Institute of Contemporary Arts (ICA) to do a solo show in 1971. I was invited on my reputation as a painter. But at that point we felt that painting was a dead end. I said to the director of the ICA, 'Look, I'm not going to do paintings. I'm going to do something about a strike in my home village in the northwest of England.'
It was a women's strike and the work I wanted to make consisted of videos, photographs, documents and readings. The ICA applied for funds and the Arts Council wrote back saying, 'We don't fund video. It's not an art form.' They didn't quite recognise photography either. They didn't recognise performance. They didn't recognise meetings.
So we organised a sit-in and it embarrassed them. The visual artists' funding committee consisted mostly of old white male artists and we who walked in were younger, men and women, and they began to get a glimmer that something new was happening.
At the end of it they wrote to the ICA saying that they now recognised that video is an art form and we created this thing called the New Activities Committee, which the Arts Council then funded to distribute funds to all of these new art forms.
There was a saying that art and politics don't mix. But we mixed them!
The policy arm of the Arts Council was annoyed to have to fund organisations doing what they called political work but of course had a political and economic and cultural dimension – not just a political one. The exhibition was called 'Strike at Brannans'. We held meetings in the exhibition and brought the strikers into the gallery, which was unusual at the time. As a result of the meetings we discovered there was another factory in south London related to the one in the north of England and they unionised as a result of the exhibition.
We were, of course, viciously attacked by some of the critics. Bernard Levin, the Times critic, said 'Atkinson is poisoning the wells of art' and that I 'didn't know what beauty was'. But I believed you had to ask yourself, what is beautiful? Concorde (the aeroplane) was beautiful but it was spewing out poison and causing global warming. Beauty's a very shallow definition in a way. My beauty was a different beauty. Ordinary people – workers – were the heroes of my work.
–
David Stevenson, policy reviews editor at Cultural Trends (talking to Robert Rae)
Although there are ever greater ways in which some can express themselves culturally, social inequity means that such possibilities are denied to others. This leads to a culture gap between those who can express themselves freely and those whose cultural expression is mediated and controlled in the same way as their social and economic freedoms.
A cultural democracy is, for me, a society where all the citizens have the time and economic security to explore and express their cultural values. It starts from an assumption that all humans are cultural and that having the freedom and security to make manifest those cultural instincts are the hallmarks of an equitable and civilised society.
A cultural democracy does not seek to make value judgements about the form that anyone's cultural expression may take, instead recognising the right to a cultural life that we all share, and that heterogeneity of this cultural life should be indicative of the society's diversity.
–
Robert Rae, Loraine Leeson and Nick Mahoney, Arts For Labour
Arts for Labour originally emerged in the 1980s from the long history of grassroots artists who have wrestled with fundamental questions about how the arts can help sustain and develop cultural diversity, the role of co-creation and how arts and culture can support freedom and equality for all.
The notion of cultural democracy has offered a guiding light for many of these practitioners and at last year's The World Transformed Alan Tomkins, once senior cultural policy adviser to the radical Greater London Council (GLC), urged attendees to seize the moment and agitate for the kind of radical democratic and cultural change the GLC aimed to realise in the 1980s.
Sadly, Alan died recently, but in the best socialist tradition friends gathered and decided not to mourn but to organise. Arts for Labour is being relaunched at The World Transformed 2017 in the contemporary context where Corbyn's break with the economic pessimism of New Labour and his stated ambition of placing culture at the heart of government offers new hope and space to imagine.
Culture is central to our personal and societal wellbeing. Through it we express identity, share our hopes and aspirations and build the empathy necessary to create a compassionate world for the many and not the few to live with dignity. New Labour became ensnared in its own trap of having to prove economic value.
We can turn the world upside down if we hold to the simple socialist principle that the economy is here to serve culture, not culture to serve the economy, and that the right to a cultural life is the right of us all.